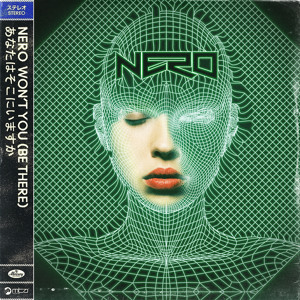 Hailing from North West London, Nero has been gracing our ears with their brilliant electronic music as early as 2004. In recent news, they have released a new track titled Won't You (Be There), requesting only your email for a
With their both critic and crowd pleasing hits:
this highly anticipated track is a must-download.
Joe and Dan, the masterminds behind the electronic genius that is Nero, have been described by Beatport as artists who "have taken the music world by storm" and since the release of their first album, Welcome Reality, in August of 2011, their epic impact has been undeniable.
Known for their intense instrumentation of bass, synth, guitar and simple yet, vital vocals provided by Alana Watson, Nero has been an extremely influential part of the exponential growth of the EDM scene in recent years. Their diverse musical influences, as well as, their ability to create complex tracks with elements fitting not only the most recently popularized genre known as dubstep but, also the drum 'n' bass and electro house genres are continuously making Nero's new tracks desired by fans and critics alike.